What is Knight Cash?
Knight Cash is the official currency of the university. It's one of the most convenient payment methods to use on campus. Every student is provided with an online Knight Cash account, where they can add funds to be used via their UCF ID Card. There are three convenient and secure ways to add Knight Cash to your UCF Card (Online, at the Card Office, and at Loader Kiosks). Knight Cash can be used to pay for many on-campus services from laundry and vending machines to food vendors and Health Center co-pays.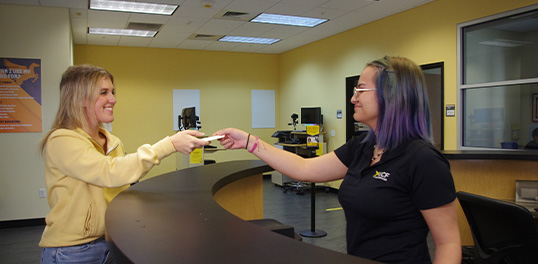 In Person
Visit UCF Card Services in the John T. Washington Center. We're located across from Barnes & Noble and next to FAIRWINDS Credit Union.
If you are affiliated with UCF and/or Valencia Downtown, our team can assist.
Card Services Downtown is located in the Communication and Media near the front lobby.
The Downtown office is located at 500 W. Livingston Street, Orlando, Florida 32801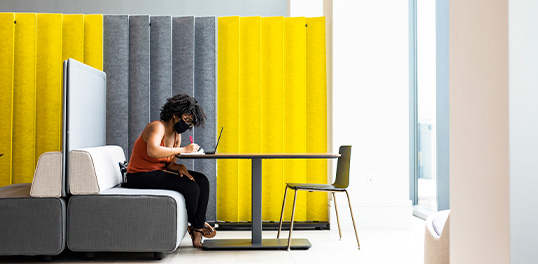 Online
Using the Online Account, anyone can conveniently load Knight Cash onto the UCF Card 24 hours a day, 7 days a week via the Internet. The minimum allowable deposit through the online account has been set to $5.
Add Knight Cash On The Go! Utilize our mobile friendly website anytime with your cell phone or tablet.

Knight Cash Loaders
Visit one of the Knight Cash Loaders located conveniently throughout campus to instantly add money directly to the UCF Card. Both cash and credit cards are accepted, and a receipt of the transaction will be printable for your convenience. There is a $5.00 minimum Knight Cash deposit required for all credit card transactions. Cash deposit minimum is $1.
Scroll down to see the on-campus map where all of the Loaders are located.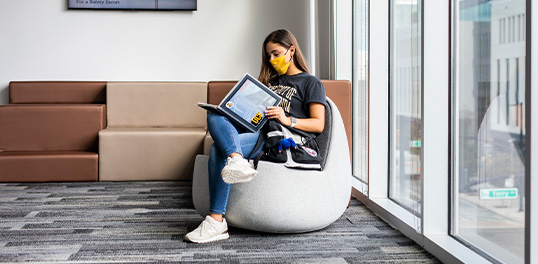 UCF App
Adding Knight Cash has never been easier. Download the UCF App and add Knight Cash Day or Knight! The minimum allowable deposit through the online account has been set to $5. For iOS and Android.

Choose your way to pay
Know which on-campus restaurants accept your debit program of choice
| Location | Meal Swipes | Dining Dollars | Knight Cash |
| --- | --- | --- | --- |
| 63 South | ✓ | | ✓ |
| Knightro's | ✓ | | ✓ |
| 7/11 | | | ✓ |
| Barnies Coffee | | ✓ | ✓ |
| Bento | | | |
| Burger U | | | ✓ |
| Cafe Bustello | | ✓ | ✓ |
| Chick Fil A | | ✓ | ✓ |
| Dominos | | | ✓ |
| Dunkin Donuts | | | ✓ |
| Einstein Bagels | | ✓ | ✓ |
| Foxtail Coffee | | ✓ | ✓ |
| Gringos Locos Tacos | | | ✓ |
| Huey Magoos | | ✓ | ✓ |
| Jimmy Johns | | | ✓ |
| Knights on the Go | | ✓ | |
| Knightstop | | ✓ | ✓ |
| Library Fines (Main Campus, Rosen, Downtown) | | | ✓ |
| Location | Dining Dollars | Knight Cash |
| --- | --- | --- |
| P.O.D | ✓ | ✓ |
| Panda Express | ✓ | ✓ |
| Parking Services | | ✓ |
| Purple Ocean | | ✓ |
| Qdoba | ✓ | ✓ |
| Revamp | | ✓ |
| Smoke n Donuts | ✓ | ✓ |
| Smoothie King | | ✓ |
| Starbucks | ✓ | ✓ |
| Steak n Shake | ✓ | ✓ |
| Student Health Center | | ✓ |
| Subway | | ✓ |
| The Spot | | ✓ |
| Toppers Creamery | | ✓ |
| UCF Bookstore (Main Campus, Rosen, Downtown) | | ✓ |
| UCF Computer Store | | ✓ |
| Vending Machines | | ✓ |
| Which Wich | ✓ | ✓ |